We've recovered over $13,547,057 to date for our clients.
By managing our clients' postage data, we recover funds from their closed and dormant postage accounts.
As offices close, merge, or just terminate their postage meters, these funds can be forgotten.
Also, due to limited visibility and confusion around how postage accounts are funded, money may sit idle for long periods of time.
We constantly monitor our clients' accounts to recover their lost funds; and provide them with a web-based dashboard giving them full mail visibility and oversight for the future.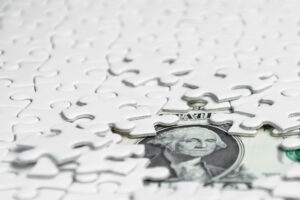 Top 10 Lost Postage Client Recoveries:
Most people would agree that there is nothing better than finding lost money.  If you find $20 on the side of the road it could make your day.
We have found that there could be thousands or even millions of dollars in lost funds that we can help you recover.
Postal Advocate has the tools and experience to help you locate and collect any money you are rightfully owed.
Situations that could cause this to happen:
We work with meter, permit, and business-reply accounts. We do the legwork to make collecting these funds easy.
Contact us now for your risk-free (no obligation) analysis!