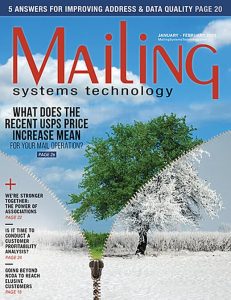 Published in the January/February 2023 Issue of Mailing Systems Technology.
If you want to learn more about "An In-Depth Guide to the 2023 USPS® Rate Change," then check out this article written by Postal Advocate President/CEO, Adam Lewenberg. The article can be found on pages 26-29.
The United States Postal Service raised its rates on January 22, 2023 for the third time in 17 months, with some of the largest increases in history and at significantly higher rates than inflation. We can expect these rate spikes to continue as the USPS® has stated that two increases per year will be the new norm.