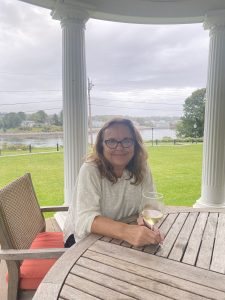 Today is an exciting day as Jill Moore our Director of Strategic Accounts has officially been a part of Postal Advocate for 10 Years. She was the first employee hired at Postal Advocate. Jill is an integral part of our team, and we are very lucky to have her.
We asked Jill what are the top 3 things that she loves about working at Postal Advocate? This is what she had to say:
I believe in what we do. We put the customer first always! If they are happy, we continue to thrive.
Working from home! I am disciplined enough to respect the responsibility and grateful for the trust that is bestowed upon us.
I appreciate our entire team. We all work for the good of our customers and respect one another. We also have a lot of laughs.