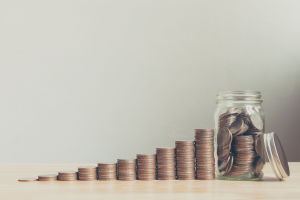 Wayland, Massachusetts, August 3, 2023- After Q2 of 2023, Postal Advocate hit over $85 Million in client savings! In just 11 years of business that is an incredible accomplishment. We have grown from a small startup to an internationally recognized managed service provider in the mailing and shipping industry. We want to achieve the most savings for our clients possible. These savings have been achieved by focusing solely on helping our clients manage their mailing equipment and postage. Our exceptional customer service team is a frontline resource that manages all our client's mailing and shipping spends. Our team acts as subject matter experts on all postal related issues, which allows us to take the stress out of this category for our clients.
Some of Postal Advocate's achievements include the following:
Maintaining an average of 55% equipment savings.
Managing over 187,000 pieces of mailing equipment.
Recovering $24,000,000 in lost postage, vendor overcharges, and fees.
Built the only multi-vendor web-based dashboard to see all mailing spends across the enterprise.
Represent the largest companies in the world across all industries. Most of our clients are in the Fortune 5000 with two in the Fortune 10.
Check out our savings page on our website to get more information. We provide visibility and reporting of all spends in this category. Let us help your organization by managing your mailing equipment and postage spends. We will continue to strive for our next goal of $100 Million in client savings. Contact us to learn more about the savings we can generate for you!