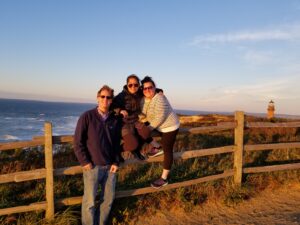 It is an exciting day as Britany Utt our Director of Operations has officially been a part of Postal Advocate for 10 Years as of Saturday. She was the second employee hired at Postal Advocate. Britany is a valued member of our team, and we are very lucky to have her.
We asked Britany what are the top 3 things that she loves about working at Postal Advocate? This is what she had to say:
The team, it's like a big family. We work well together and laugh often.
The ability to work from home in my own environment and the flexibility.
The growth I've seen in myself over the last 10 years. Being a part of Postal Advocate from the beginning and growing with it has been a pretty unforgettable experience.